Hey there homeowners! If you're embarking on a siding replacement project, you want to avoid nightmare vinyl siding contractors experiences. I'm talking sloppy workmanship, damage to your home, delayed timelines, and good old fashioned corner cutting that leaves you disappointed. Sounds dreadful, right?
Well, the good news is there's an easier way. By partnering with elite siding pros who go above and beyond standard practices, you can relax into a smooth, stress-free project yielding jaw-dropping results. In this article, I'll share insider tips on identifying these vinyl and siding company dream teams based on years of hands-on experience. Get ready to transform your home exterior!
They Listen More Than Talk
You know the type—contractors who arrive armed with brochures, material samples and dazzling sales pitches while you struggle to get a word in edgewise about your actual needs. Not an ideal partnership start. Savvy siding pros take a different approach:
Taking Time to Understand You
Quality vinyl siding contractors make conversations about you and your particular home, not them. They ask thoughtful questions to understand your lifestyle, design taste, challenges and budget so recommendations hit the mark.
Providing Options, Not Demands
Rather than dictating "best" products or styles, they present diverse options for you to select what resonates most. Consultative listening shows respect.
No Pressure Environment
Forget arm-twisting sales tactics. Confident pros allow you ample time to grasp recommendations and make sound decisions without feeling forced into agreements.
I'll never forget the pushy contractor who made my friend Emma feel so flustered she signed a contract riddled with exorbitant fees and rigid terms. What a mess! Always favor patient partners who avoid such pressure ploys.
Vinyl Siding Contractors Offer Solutions-Focused Design Guidance
Elite siding crew leaders think like experienced design consultants, providing creative vision when you need inspiration:
Sparking Your Imagination
They showcase diverse siding style mockups, color palettes and accessory pairings to get those creative juices flowing. Photos, samples and 3D renderings make concepts tangible.
Insightful Style Problem-Solving
Sharp-eyed pros also spot existing home flaws and suggest clever siding makeovers to minimize issues like outdated styles or poor architectural flow. Form meets function.
Troubleshooting Skillfully
When challenges to remodeling project arise, whether structural quirks, drainage needs, or preservation rules, clever contractors brainstorm tailored solutions rather than force-fitting cookie cutter fixes.
I recently worked with a vinyl siding contractors who helped a client creatively integrate vinyl siding with existing brick through a complementary color scheme and mural siding accents. Truly inspired problem-solving!
They Deliver Impeccable Craftsmanship
Skilled vinyl siding crews demonstrate meticulous attention to detail from start to finish so you enjoy a refined final product:
Experience Makes Perfect
There's no substitute for seasoned teams who've honed best practices for flawless installations year after year. Their expertise shines through in the quality end results.
Preparation and Precision are Key
Elite vinyl siding contractors & installation crews take the time to properly protect plants/landscaping, mask off windows, seal penetrations and prep for ideal installations. No cutting corners!
Cleanliness Shows Respect
You'll never find top crews leaving worksites cluttered and messy. They tidy and sweep daily out of respect for homeowners and professionalism. It's the thoughtful touch that means a lot in the long run.
They Source Premier Building Materials
The quality of siding materials impacts performance, so reputable contractors source premium siding from top vinyl brands on the market. Here's what siding contractors look for:
Durability and Weather Resistance
Quality pros select resilient vinyl siding engineered to hold up for decades against all types of weathering from harsh UV, intense heat, freezing cold and heavy storms.
Texture and Dimension
Vinyl siding contractors pick siding offering attractive styles, depth and texture. Details like simulated wood grain patterns or contrasting color streaks increase aesthetic appeal.
Strong Material Warranties
Top vinyl siding brands, such as James Hardie and Alside, provide financial coverage against defects, fading, and manufacturing flaws. Smart pros pass these robust product warranties to homeowners for protection.
I'll never forget a friend's new siding that started cracking and warping only 2 years in because siding contractors cut corners on materials. Insist on premium quality backed by name brands in the industry.
They Provide Continued Support and Know-How
The best vinyl siding contractors offer ongoing education, services and assistance to protect homeowners' investments long after projects wrap up:
Siding Care and Maintenance Tips
From ideal washing techniques to seasonal inspection checklists, conscientious pros share expertise so your siding material stays like new for decades.
Guidance on Exterior Add-Ons
Great vinyl siding contractors also suggest complementary exterior upgrades like decking, patios and landscape lighting to unify your home's aesthetic completely.
Relationships Beyond Transactions
Elite pros stay in touch on siding advances, maintenance tips, and even new project opportunities. Their support continues as you enhance your exterior siding projects over time.
Conclusion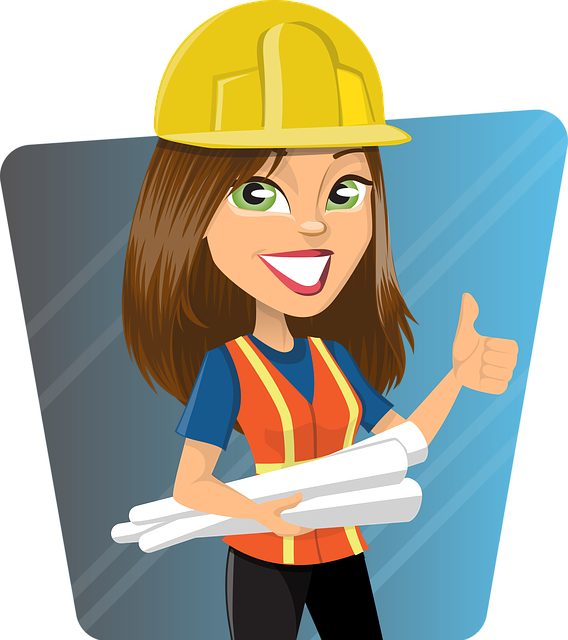 So there you have it—the inside scoop on identifying and partnering with vinyl siding dream teams for your home upgrade! By looking for vinyl siding contractors who listen first, problem-solve creatively, deliver artisan quality, use top-tier materials and provide enduring support, you will avoid siding nightmares and enjoy a smooth, streamlined experience taking your home's curb appeal to new heights. I wish you the very best on your siding facelift journey!
Transforming your home with new vinyl siding is an exciting endeavor full of possibilities to enhance aesthetic appeal, refresh outdated styles, and give your property new life. But realizing your vision hinges on having the right partner.
Rather than settling for ordinary vinyl siding contractors simply looking to finish a job, seek out elite siding pros who take the time to understand your needs, provide solutions-focused guidance, deliver artisan-grade installation, use premier materials, and offer ongoing education and support. Developing a collaborative relationship leads to ideal outcomes.
By identifying siding contractors who embrace best practices at every step, you can relax into the process, avoid headaches and second-guessing, and feel delighted with the finished product. Your home deserves a worry-free siding revitalization by compassionate experts who become trusted partners. Here's to a successful project exceeding your dreams!